Session Timed Out
You are being logged out for security reasons.
Schedule your
eye exam
Booking your comprehensive eye exam has never been easier. Just a few quick clicks and you're good to go.
Check your insurance eligibility
Save time and money, see your price with insurance.
Just enter your personal or plan information below. To look up and apply insurance for a dependent, be sure to use his or her personal or plan information.
Discover more
Need help?
---
Discover all our accepted vision plans online and in store. Discover more
We also accept out-of-networks plans
You may also use out-of-network benefits at Targetoptical.com for most other vision insurance companies, like VSP and Spectra. You can submit the claim form directly to your insurance company. Download the form
Sit tight, we're looking for you
Success! We found you!
See below for your available benefits.
| | | |
| --- | --- | --- |
| Frames | Benefits available | Benefits unavailable |
| Lenses | Benefits available | Benefits unavailable |
| Contact lenses | Benefits available | Benefits unavailable |
| Eye exams | Benefits available | Benefits unavailable |
We found you in our system.
But it looks like you have no benefits available at this time...
| | |
| --- | --- |
| Frames | Benefits unavailable |
| Lenses | Benefits unavailable |
| Contact lenses | Benefits unavailable |
| Eye exams | Benefits unavailable |
No benefits? No worries.
Something went wrong
Too many failed attempts.
For your security, we've temporarily blocked your insurance look-up function.
Try again in 60 minutes.
Need help?
---
Discover all our accepted vision plans online and in store. Discover more
We're having trouble finding you
Make sure what you entered matches the insurance information on file. For your security, you will have to look up your insurance benefits. For help call, 1-877-848-8476
Need help?
---
Discover all our accepted vision plans online and in store. Discover more
Setting up prescription glasses online is easy!
1
Explore our styles
Shop a wide range of designer eyewear and select your favorite frame.
2
Add your prescription
With 4 easy upload options! Enter it manually and we'll suggest the best lens for your vision needs.
3
Select your lenses
Choose your lens brand & thickness and add any additional treatments you'd like.
4
Order your glasses
Ship to your home or pick it up in store & take advantage of our many aftercare services!
Our lens types
Select your lens type based on your vision needs.
Our glasses automatically include clear lenses which are traditional, transparent lenses perfect for everyday use. You can add any additional lens treatments along the way!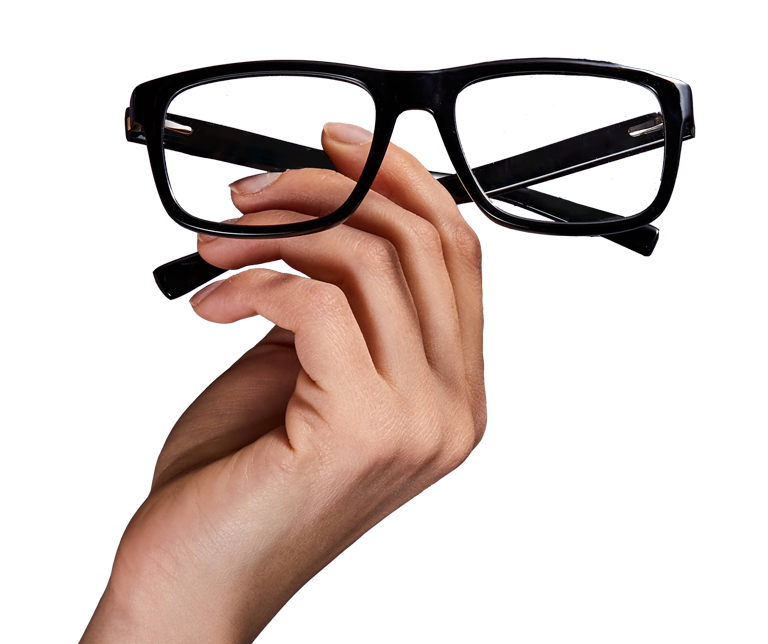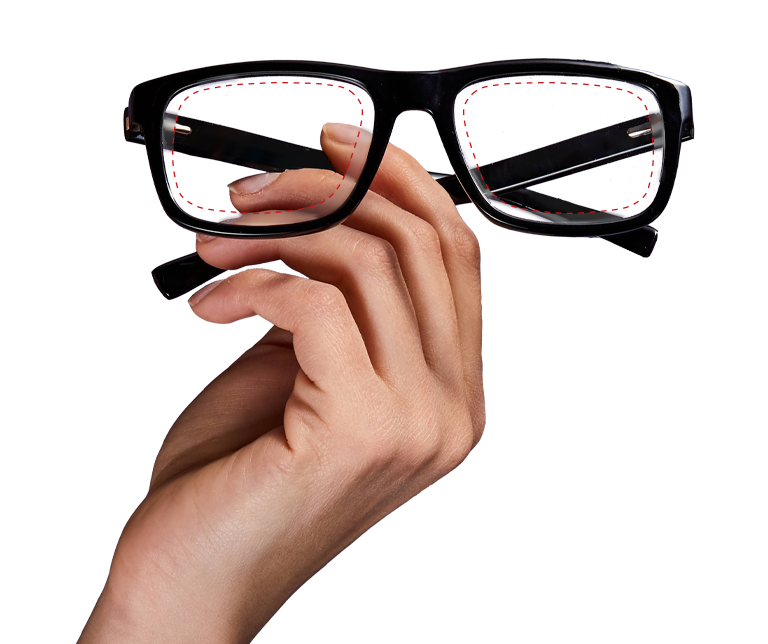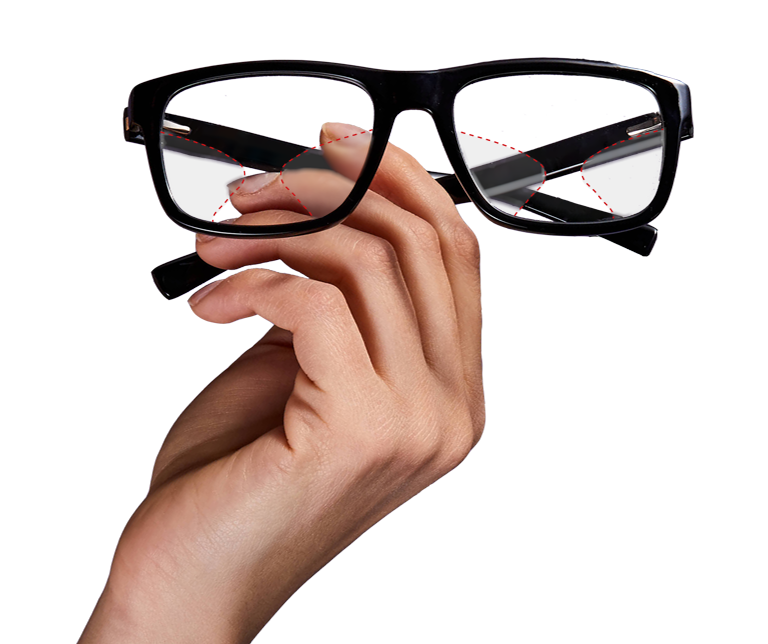 Single vision
Single vision lenses provide only one type of vision correction. This are suitable for people who are either near-sighted, far-sighted or astigmatic, but not for those who have multiple prescriptions.
Progressive
Progressive lenses provide more than one type of vision correction, such as nearsightedness and farsightedness. The lens surface has different prescription areas but appears seamless. These lenses may require an adjustment period for first time wearers, but most people adjust to their new lenses in just a few days.
Our lens brands
Reliable, high-quality lenses born from decades of experience & available in all prescription types.
Our Lens Treatments
These treatments are already included
with all our lenses:

Anti-reflective
Anti-reflective coating eliminates unwanted reflections from the lens surface, improving your vision while making your eyeglasses more attractive.

UV protection
A protective coating designed to shield your eyes from UVA and UVB rays.
Additional Treatments
Find the right lens treatment for your lifestyle with blue light filtering,
light-responsive lenses and prescription sun lenses.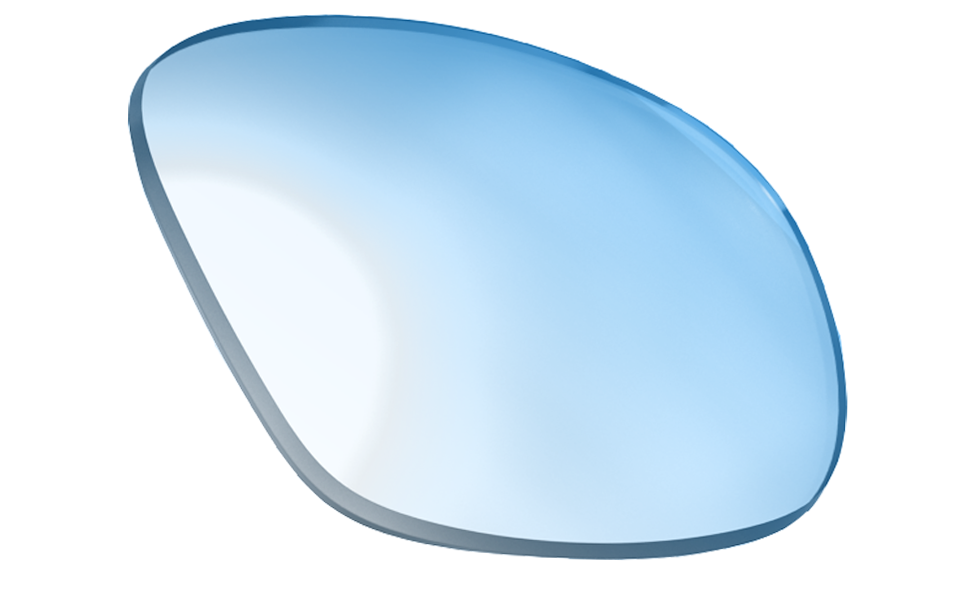 Blue light
Add an invisible blue light treatment to reduce exposure to blue light* from the sun and digital devices and improve your visual comfort.
Shop now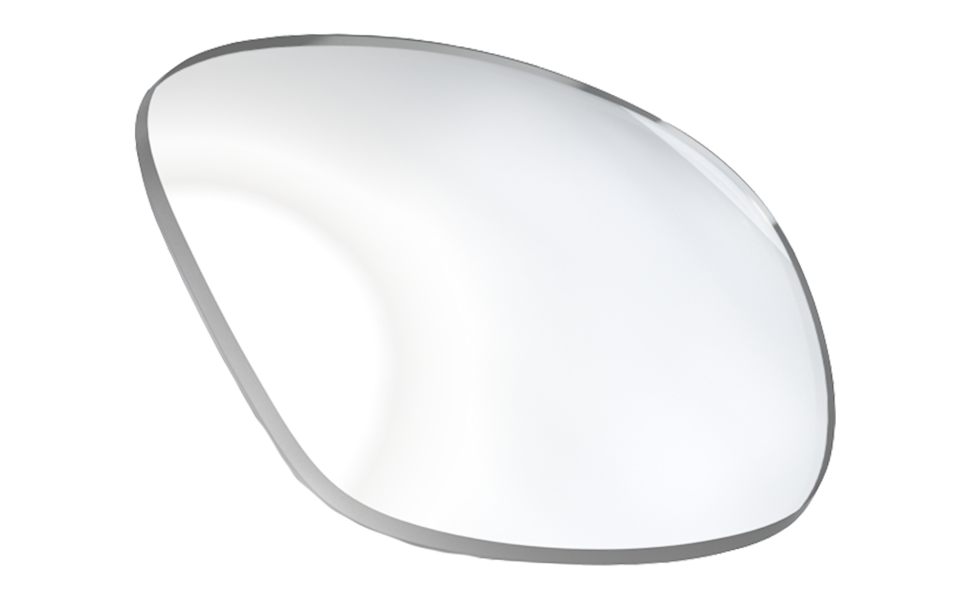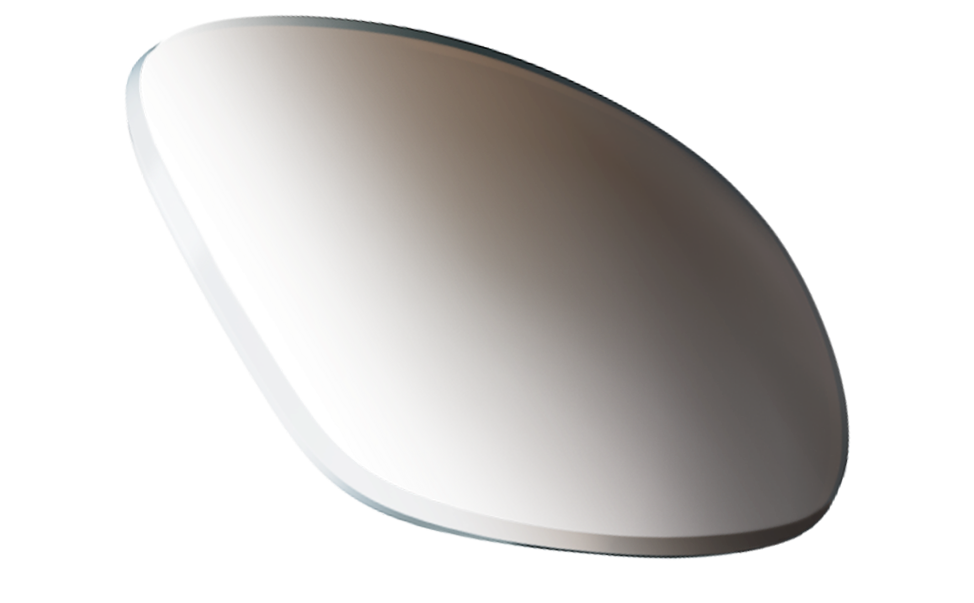 Light responsive
Add light-responsive lens technology for a tint that darkens with when exposed to sunlight, helping your eyes comfortably adjust to varying amounts of light.
Shop now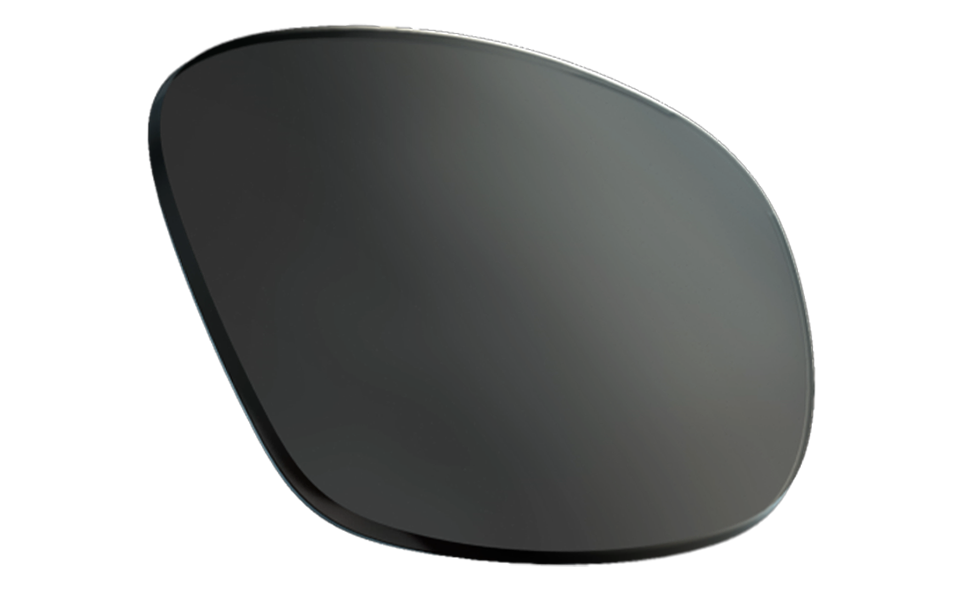 Prescription Sun
Prescription sunglasses combine vision correction with all the benefits of sunglasses, such as 100% UV protection, contrast-enhancing polarization and style.
Shop now
Lens thickness and materials
Enhanced
Slim lenses
Plastic
A lightweigt lens suitable for light precriptions (+2.00 to -2.00 & under)
Premium
Thin lenses
Polycarbonate
A lighter lens with resistance to breakage. Ideal for light to moderate prescriptions (+4.00 to -4.00)
Superior
Extra thin lenses
High Index With Premium Anti-Reflective
A lighter and discreet lens making it a good match for thin-edge frames. Ideal for all prescriptions, recommended for strong prescription (Above +4.00 or below -4.00)
More lenses to explore
1 - "Harmful blue light" is calculated between 380nm and 460 nm.
2 - IntelliBlue lenses filter (or reduce exposure to) blue light by at least 20% between 400nm-455nm.
emsName: X_HP_Footer
pupillary distance
what is it?
Pupillary distance measures the space (in millimeters) between the pupils of your eyes.
where can I find it?
On previous eyewear receipts or your prescription. Or measure it yourself with our handy PD ruler.
download PD ruler
I have two numbers for my PD...
Don't worry. Some doctors take your distance for each eye. Your just a simple equation away from your pupillary distance.
1.Add the two numbers
The first step is to add the numbers together. We recommend a calculator because no one's perfect.
2.Divide by 2
Once you have the two numbers added together just divide them by 2 and that is you're pupillary distance!
Double check your number and then enter it in the pupillary distance field.
Paying in installments
Want to spread out the cost of your order with Target Optical?
Select 'Affirm' or 'Afterpay' as your payment method at checkout
to pay in interest-free installments, with no hidden fees.
With Affirm, pay in 4 interest-free installments every 2 weeks, or pay in monthly payments spread out over 3, 6, or 12 months. Payment options are offered by Affirm and are subject to an eligibility check and may not be available in all states. CA residents: Loans by Affirm Loan Services, LLC are made or arranged pursuant to a California Finance Lender license.​
With Afterpay, make 4 interest-free payments, every two weeks. You must be over 18, a resident of the U.S., and meet additional eligibility criteria to qualify. Late fees may apply. Click here for complete terms. Loans to California residents made or arranged are pursuant to a California Finance Lenders Law license.