Schedule your
eye exam
Booking your comprehensive eye exam has never been easier. Just a few quick clicks and you're good to go.
Check your insurance eligibility
Save time and money, see your price with insurance.
Just enter your personal or plan information below. To look up and apply insurance for a dependent, be sure to use his or her personal or plan information.
Discover more
Need help?
---
Discover all our accepted vision plans online and in store. Discover more
We also accept out-of-networks plans
You may also use out-of-network benefits at Targetoptical.com for most other vision insurance companies, like VSP and Spectra. You can submit the claim form directly to your insurance company. Download the form
Sit tight, we're looking for you
Success! We found you!
See below for your available benefits.
| | | |
| --- | --- | --- |
| Frames | Benefits available | Benefits unavailable |
| Lenses | Benefits available | Benefits unavailable |
| Contact lenses | Benefits available | Benefits unavailable |
| Eye exams | Benefits available | Benefits unavailable |
We found you in our system.
But it looks like you have no benefits available at this time...
| | |
| --- | --- |
| Frames | Benefits unavailable |
| Lenses | Benefits unavailable |
| Contact lenses | Benefits unavailable |
| Eye exams | Benefits unavailable |
No benefits? No worries.
Something went wrong
Too many failed attempts.
For your security, we've temporarily blocked your insurance look-up function.
Try again in 60 minutes.
Need help?
---
Discover all our accepted vision plans online and in store. Discover more
We're having trouble finding you
Make sure what you entered matches the insurance information on file. For your security, you will have to look up your insurance benefits. For help call, 1-877-848-8476
Need help?
---
Discover all our accepted vision plans online and in store. Discover more

The
Target Optical


Eyecare Difference.

Annual eye exams are important for your long-term eye health and should be adapted to your needs.
That's why we've partnered with trusted Independent Doctors of Optometry to provide you with the best eye exams for the whole family.
Here's a
helpful guide


to year-round eye health.

1
Pre-

exam

Take care of your eye health even if your next exam is months away.
Start by wearing sunglasses to protect your eyes from ultraviolet light.
2
SCHEDULING

AN Exam

It only takes few minutes to schedule your exam online and walk-ins are always welcome. You can check your insurance in advance.
3
EXAM

exPERIENCE

We've partnered with Independent Doctors to provide you with convenient and comprehensive exams.
4
POST-

exam

Find the right fit for you. Pick your favorite pair from our wide assortment online and in stores.
More tips

from our experts.

Explore tips and up-to-date advice from our
Independent Doctors of Optometry
and Target Optical store managers.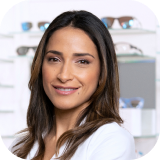 Dr. Faten Edris
Is an independent optometrist at Blinking Owl Eyecare, located inside of Target Optical in Miami, Florida. In these videos she explains the key aspects of eye health and eye care.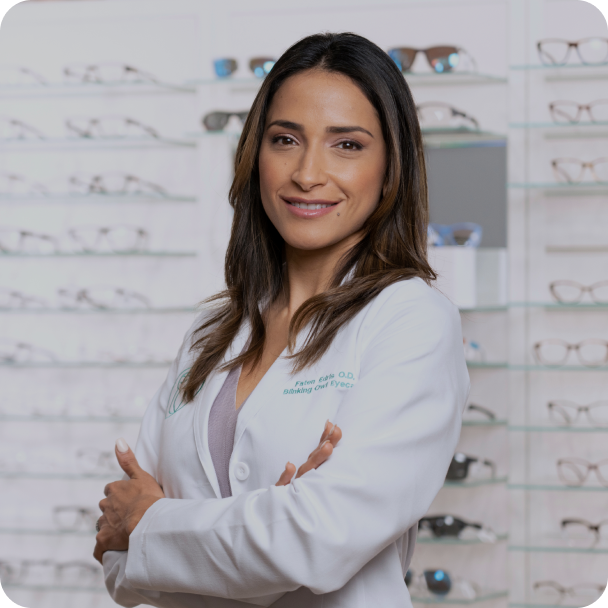 Contact Lenses experience:
Explore the world of contact lenses and improve your eye health and vision. Learn about exam procedures, correct fitting, usage practices and much more.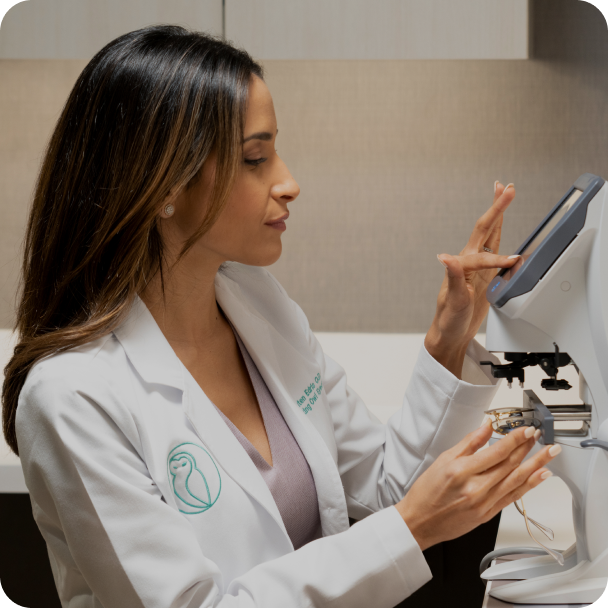 Age-related eyecare:
Find out more about the key aspects of age-related eye care, plus the importance of a preventive and comprehensive annual eye exam.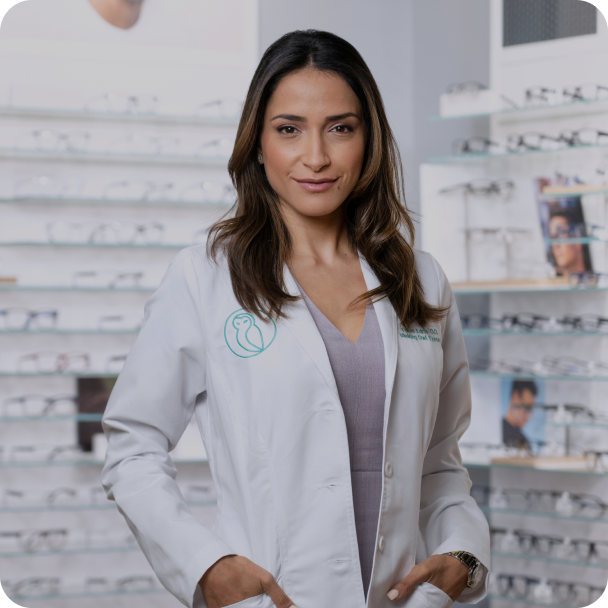 Eye care for kids:
Spot the signs that indicate early vision problems. Learn how to evaluate and treat children's symptoms in their different growth stages.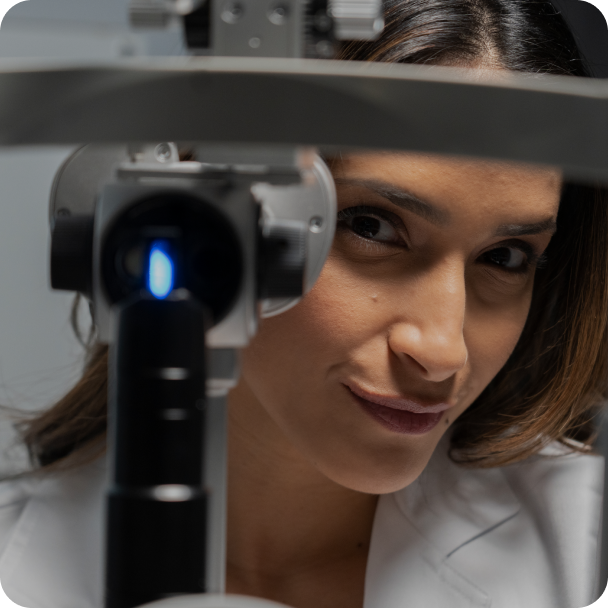 Blue Light Lenses:
Learn about the effects of blue light and expert tips on how to reduce your exposure to it.
Tired eyes after a day
behind the screen?
Looking for a
frame-free experience?
Want to improve your
eyesight
with new lenses?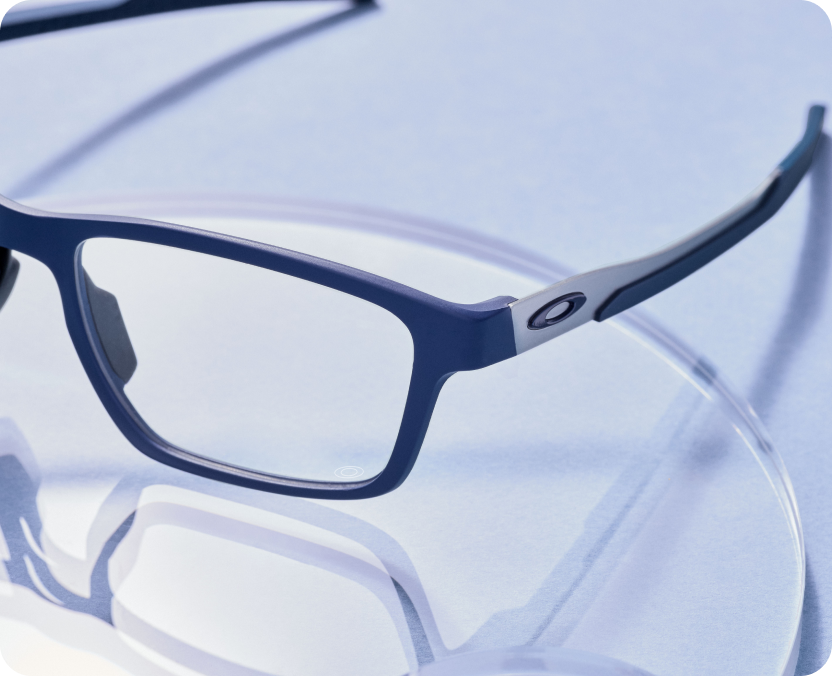 Digital eye fatigue
The term digital eye fatigue refers to physical symptoms after working on your computer or looking at other devices over long periods of time.
Having itchy, dry, red, and/or teary eyes after prolonged exposure to digital devices is more common than ever.
If you're experiencing eye discomfort, find out more about how blue light filters can help with digital eye strain and check out these tips from our specialists!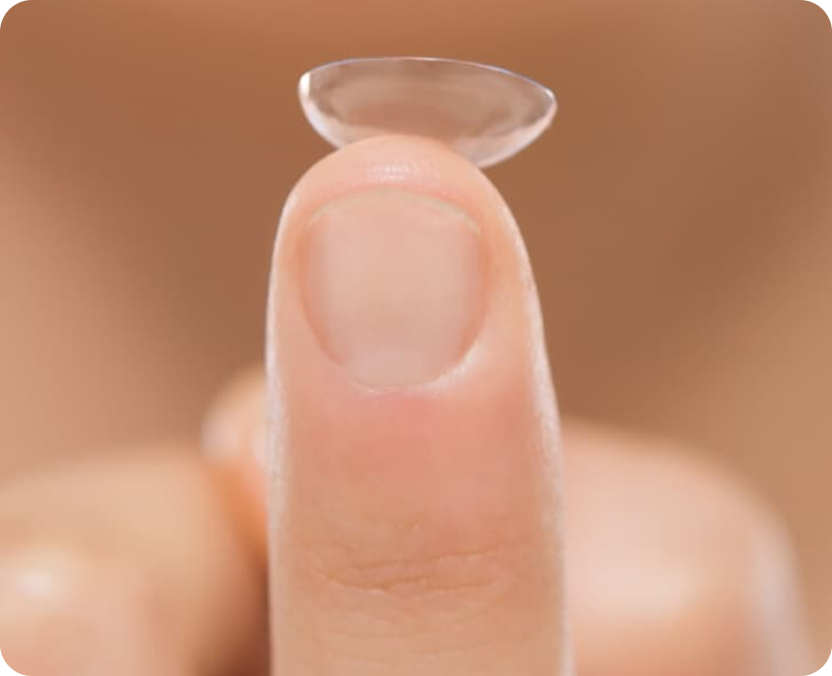 Contact Lenses
Contact lenses address a variety of vision issues and are designed to take care of your eye health without sacrificing comfort.
Choose from a range of contact lenses like rigid, soft or hybrids, made of durable material to promote sharp vision while maintaining comfort.
Need a hand finding the right contacts for you? Learn the ins and outs with our Contacts 101 or see tips from our specialists.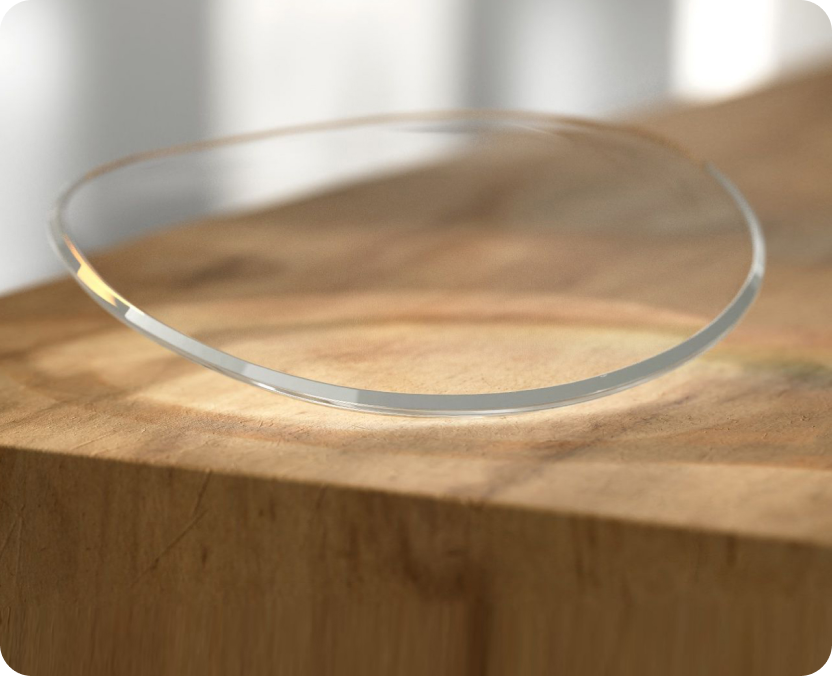 Lenses
Discover the wide selection of high-quality lenses available at Target Optical, including top brands like Ray-Ban and Oakley.
Find reliable lenses that support a range of vision needs and start seeing your best with premium treatments that help reduce glare, scratches and smudges!
Find out more about our lenses or see tips from our specialists.
emsName: X_HP_Footer
Green
shipping
We use logistic partners who employ
sustainable solutions to reduce climate impact. Find out more
pupillary distance
what is it?
Pupillary distance measures the space (in millimeters) between the pupils of your eyes.
where can I find it?
On previous eyewear receipts or your prescription. Or measure it yourself with our handy PD ruler.
download PD ruler
I have two numbers for my PD...
Don't worry. Some doctors take your distance for each eye. Your just a simple equation away from your pupillary distance.
1.Add the two numbers
The first step is to add the numbers together. We recommend a calculator because no one's perfect.
2.Divide by 2
Once you have the two numbers added together just divide them by 2 and that is you're pupillary distance!
Double check your number and then enter it in the pupillary distance field.
Paying in installments
Want to spread out the cost of your order with Target Optical?
Select 'Affirm' or 'Afterpay' as your payment method at checkout
to pay in interest-free installments, with no hidden fees.
With Affirm, make 3 interest-free payments every two weeks with zero hidden fees. Payment options are offered by Affirm, are subject to an eligibility check, and may not be available in all states. CA residents: Loans by Affirm Loan Services, LLC are made or arranged pursuant to a California Finance Lender license.​
With Afterpay, make 4 interest-free payments, every two weeks. You must be over 18, a resident of the U.S., and meet additional eligibility criteria to qualify. Late fees may apply. Click here for complete terms. Loans to California residents made or arranged are pursuant to a California Finance Lenders Law license.