1 of 2 of 2 available contact lenses
Browse by:
Brands filter

Lens Type filter

Manufacturers filter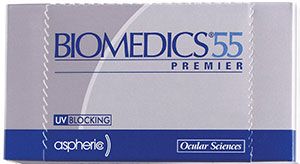 Biomedics 55 Premier 6PK
Biomedics 55 Premier 6PK lenses are able to focus light, offering sharper, crisper vision whatever your prescription is. Find out more.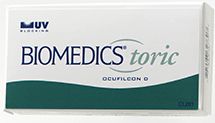 Biomedics Toric 6PK
Biomedics Toric 6PK lenses are hydrogel lenses for wearers with astigmatism, offering sharp vision and lasting comfort. Learn more here.
Loading